C O M P E T I T I O N   C L O S E D
The Competition
Don't let iso stop you from performing to an audience. Isolation Idol is a chance for you to perform to an audience and win some great prizes too, including tickets to our first musical production Little Women and an Uber Eats voucher to pay for your next iso dinner or two.
And to encourage younger followers to enter, Ian Nisbet Vocal Coaching are offering a free lesson to our under 21 winner.
The Prizes
Open comp: $100 UberEats voucher & 2 tickets to Theatrical's Little Women
Under 21 comp: $100 UberEats voucher, Ian Nisbet Vocal Coaching lesson voucher & 2 tickets to Theatrical's Little Women
The Judges
Ian Nisbet
Ian is one of Melbourne's leading Broadway musical theatre vocal coaches and the director of Ian Nisbet Talent Management. His award-winning students can be heard in professional and amateur productions across the country and around the world. He holds a master's degree in musical theatre, a bachelor's degree in drama, an AMusA in flute performance, and a Graduate Certificate in Higher Education. His honours thesis was entitled Transposition in Jonathan Larson's RENT, and his master's examined Jason Robert Brown's early-career compositional techniques. Ian sponsors the annual Australian Stephen Sondheim Award and is a member of the Open Section Judging Panel for the Music Theatre Guild of Victoria. His PhD on the politically of song in the musical is currently under examination.
Ian has been an active member of the Melbourne theatre community for over twenty years.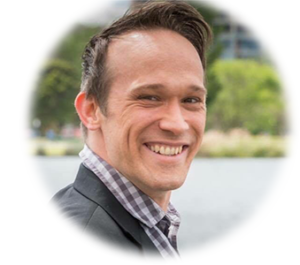 Matt Hadgraft
A Ham from Queensland, Matt started singing in St John's Cathedral Choir and can't be stopped. He studied music at the Queensland Conservatorium and is determined to make Musicology "a thing." He has performed all around Eastern Australia in theatres, which were often occupied at the time, notably in ABBALive: Australia's Ultimate ABBA Show, as Benny. He moved to Melbourne in 2012 to hone his brand of performance, indistinguishable from attention-seeking. He refuses to give up on his cabarets Ham, Classy As All Of Youse, Matt Gets His Act Together, Peter Allen Live in Inverted Commas, and Elton John – Your Song, which won cabaret of the week for its lone week at the 2020 FringeWorld Perth. He used to play Sassurday piano bar, MC Burlesque Nights, and was MD for MLOC's Jesus Christ Superstar and The Boy From Oz. He is one of JTM Productions' Two Piano Men. He'll schlep together a backing if you need one.
An appalling gardener and even worse scientist, Matt used to be a grammar nut but couldn't handle the workload.

Adrian Glaubert
Adrian is an extremely accomplished operatic tenor whose presence has graced the stages of international opera houses to critical acclaim.
Adrian received his Bachelor of Music Performance from the Victorian College of the Arts and attained his Masters of Music (Opera) from the University of British Columbia in Vancouver. Adrian worked professionally with the Vancouver Opera Company for eight years, during which he performed as the leading tenor in over twenty operas, touring through the Czech Republic, China and Canada. Notable stage credits include the role of Tamino in Mozart's 'The Magic Flute', Eisenstein in Johann Strauss' Die Fledermaus, and The Witch in Humperdink's 'Hansel and Gretel'. Adrian has directed many Operas, Operettas and Musicals in Canada and Australia including 'The Elixir of Love' by Donizetti, 'Pirates of Penzance', and 'The Gondoliers' by Gilbert & Sullivan, 'Rigoletto' by Verdi, and 'Cavalleria rusticana' by Masgagni. He is an active performer and director and is committed to engaging young, aspiring performers in high quality productions.
Adrian is in high demand as a classical voice teacher and adjudicator.
The Deadline
Entries must be submitted by 5pm on Friday 22 May 2020. No late entries will be accepted.
Winners will be announced on Facebook  at 7.00pm on Tuesday 26 May on  @TheatricalInc
The other stuff:
Your video must not exceed a run time of 90 seconds and must be 720p resolution, dimensions must be at least 600 x 315 with an aspect ratio of 16:9. Maximum file size is 1GB
By submitting your entry you agree to the following conditions:
The Under 21 competition is available to anyone who was born on or after 23 May 1999. If you were born before 23 May 1999 you may only enter the Open competition.
Granting Theatrical Incorporated ("Theatrical") an irrevocable licence to use your sound, vision and image (still and motion) on its social media and other digital assets. You will continue to own your copyright.
You have the authority to submit the entry and you have obtained whatever consents and releases required to submit the sounds, images or works that are not owned by you. And you indemnify Theatrical in this regard.
The judges decisions are final and no correspondence will be entered into