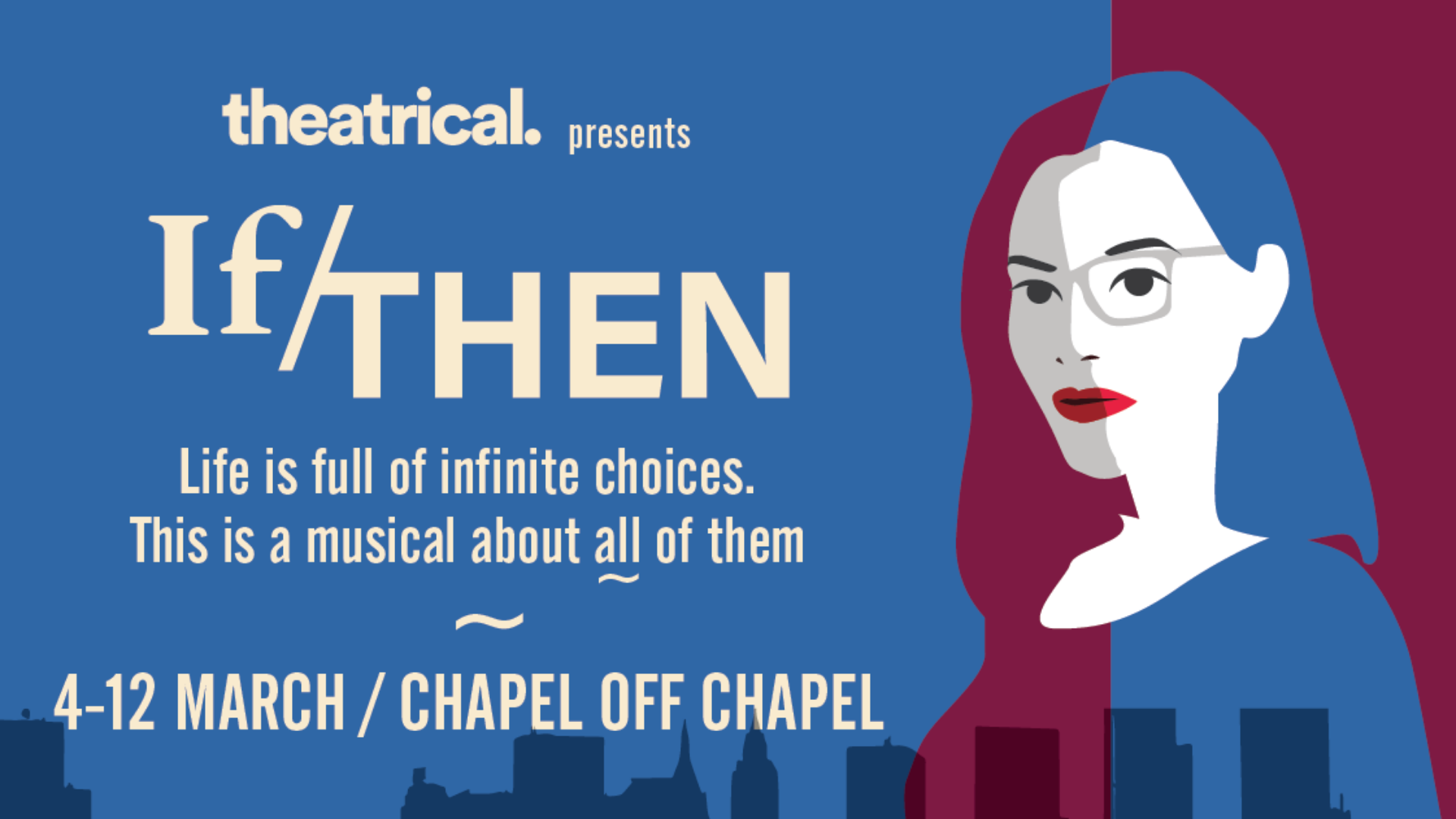 If/Then will be playing at Melbourne's iconic Chapel Off Chapel from 4-12 March 2022.
To be among the first to access ticket pre-sales to If/Then simply enter your details below:
With unforgettable songs and a deeply moving story by the Pulitzer Prize- and Tony Award-winning creators of Next to Normal, If/Then is a fascinating, ambitious and original new musical.
If/Then simultaneously follows one woman's two possible life paths, painting a deeply moving portrait of the lives that we lead, as well as the lives that we might have led.
Elizabeth, a city planner, moves back to New York to restart her life in the city of infinite possibilities. When her carefully designed plans collide with the whims of fate, Elizabeth's life splits into two parallel paths. If/Then follows both stories simultaneously, as this modern woman faces the intersection of choice and chance.
4-12 March 2022
Chapel Off Chapel, Prahran
Creative Team:
Director: Liam Charleston
Musical Director: Vicki Quinn
Choreographer: Taylah Trew
Production Team:
Executive Producer: Andrew Gyopar
Production Assistant: Veronica Ward